ChessQuotes.com: Losing
if their opponent plays a beautiful game,
it's OK to lose.
I don't.
You have to be
merciless
.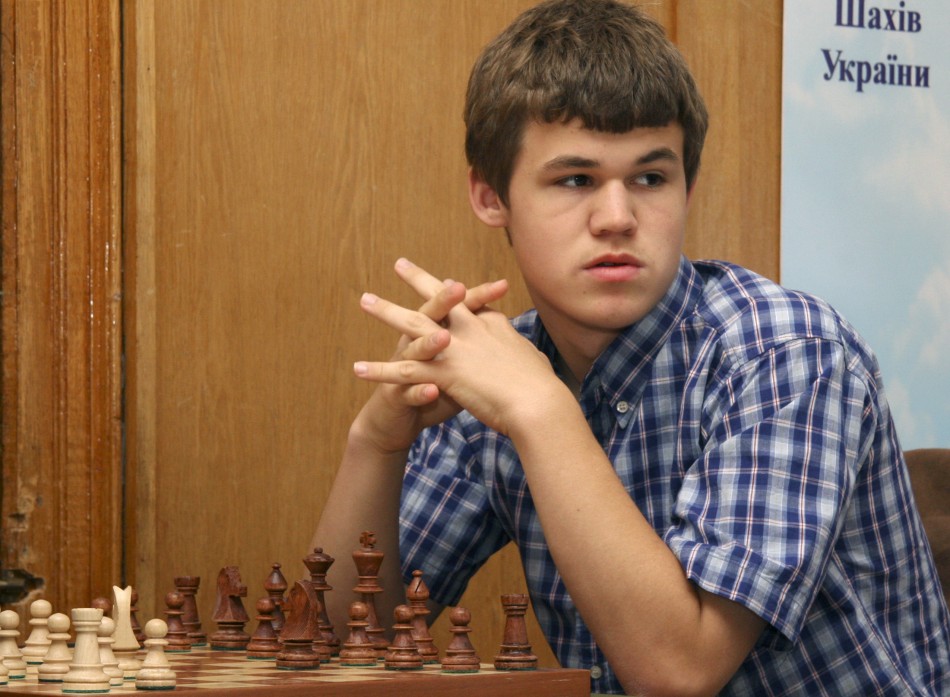 Current World Chess Champion
New York Times, Chess:
I like to read about kids who become chess grandmasters at an early age. The numbers seem to be increasing - everyday! So read all about it ...
At 11, New Master Breaks Record Older Than She Is
Viktorija Cmilyte vs Wenjun Ju Beijing, 12/17/2013
BLACK to move next.
Do you know the (correct) next move?
T
he answer to this chess puzzle will be in next month's
chess blog.
April solution:
Rf3